Welcome to Early Childhood Pedagogy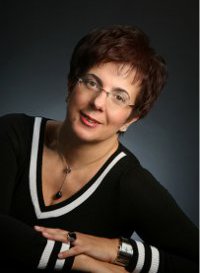 With great pleasure I welcome you to the website of Early Childhood Pedagogy.
The site projects a vibrant learning community based on our shared vision for pedagogy, teaching and research. We envisage a collaborative and reflective action amongst university students, researchers, early school teachers, trainers and academics in our region and beyond.
This site constitutes a dynamic space for:
scientific documentation and research
academic and educational networking
information on the activities of undergraduate and graduate students dealing with Preschool Pedagogy and Practice,
promotional activities of the student, teacher and academic community
exchange of best practices between student-teacher-scholars
communication and interconnection between education / schooling sector and academia
promotion of conferences and academic activities
Our goal is to create a dynamic community that will discuss and expand the role of modern preschool teachers and their professional learning, starting from basic preschool education and including lifelong learning. This community of students, kindergarten teachers, education stakeholders, researchers and academics, will extend and substantiate theoretical orientations of preschool pedagogy through a vigorous investigation of educational practice in school.
A vital component of learning, reflection and communication requires us to build professional communities with emphasis in Early Childhood Pedagogy, which will be able to manage the knowledge generated within them and create bridges between theory and practice. We attempt a "quantum leap" that would lead to a dynamic model of authentic, collaborative and creative learning in the context of students' social reality (lifeworlds). Our aim is to strengthen social knowledge that will create opportunities for all students to acquire a holistic learning, not excluding their differences.
This website is being continuously updated by undergraduate students work produced in the courses of Preschool Pedagogy (Department of Early Childhood Pedagogy at the University of Ioannina) and their internship in kindergartens of Epirus. Finally, this site will provide up-to-date research data generated by academic and postgraduate research undertaken by our community members.
Maria Sakellariou,
Professor
---